GBOB
Tuesday 15 April 2014 08:03
Starting in 2004, the annual Global Battle of the Bands is an ever growing international live talent competition aiming to expose new talent to a larger, international audience. It started out small with just 16 participating countries, but by now over 30 countries are involved and the prizes aren't too shabby either: among others, there's a "band development package" worth $100,000!!! The Netherlands have been involved too for a few years now, and... we're taking part! We applied for the The Hague preliminaries, and on Saturday April 12th it was our turn to compete against Red Light Babies, Mama Franko and NiCad. And guess what? WE WON!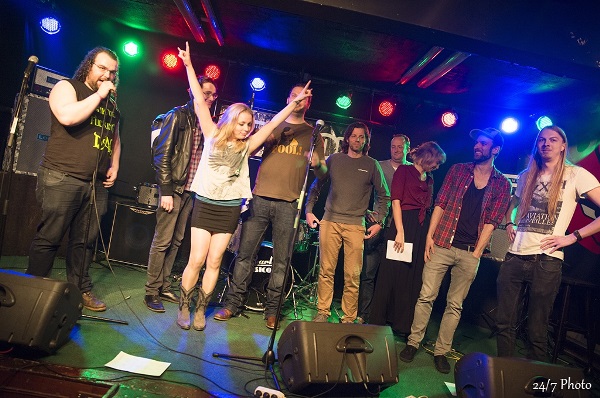 (photo by Peter Balkema / 24/7 Photo for 3voor12 Den Haag)

This means we're through to the semi-finals on Friday May 2nd in the Supermarkt, not unfamiliar to us! Besides the huge prize package, we're also battling for a spot at Parkpop, the largest free music festival in the Netherlands with over 300,000 visitors! How awesome would it be to play there!? It was cool seeing so many friends and familiar faces supporting us last Saturday, we hope to see you all again on May 2nd!

It was about time we got some new promotional pictures taken. The previous ones are three years old already, and boy, can people change in three years time: hair has grown, beards have been shaved, pregnancies are long over... A great opportunity to meet with our close friend and talented photographer Nathalie van Vugt again, and we really like the results! With great pride, we hereby present the first one: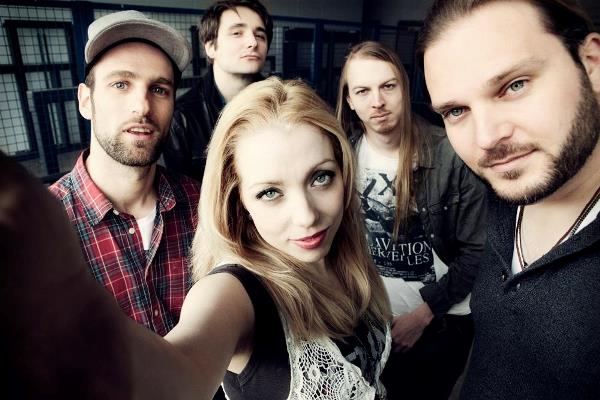 And more news: our new music video for "No Compassion" is all ready! Keep a close eye on our website and our Facebook page, it won't be long now!

See you soon, on May 2nd! m/
---

No confirmed upcoming gigs.




Website made by Bart Limburg, Nathalie van Vugt and Johan van Heusden.