Saturday 29 April 2023 12:01
The realisation just hit... Our first and only full-length album, "From Here On", turned 10 years old on Monday! How time flies...

In case you were wondering: even though we never officially called it quits, it's safe to say Eve's Fall no longer exists. Most of us are still very much making music though. Liesbeth is doing quite nicely with Ylisia, and Johan, Josha and Jeroen are part of the live band for melodic doom project Akelei. And if you happen to visit the beautiful city of Barcelona some time, you might just run into Professor Bart!

We still have a ton of happy memories, of sharing the stage with awesome bands, playing at some really cool venues, playing live on national radio, and working with some awesome musicians (most notably Len van de Laak, who played keys on our album, and the great Ad Sluyter who played two guitar solo's on the album and joined us live at our release party to play along). Good times were had! Cheers to that!
---
---
Thursday 20 October 2016 11:01
Hey lads and ladies,

It has been shamingly long since we last posted an update here. It's about time we bring you guys up to date, because a lot has happened in the meantime.

As you may remember from previous posts, Bart got his PhD in chemistry last year. He was recently given the opportunity to take on a job at the University of Oxford for three years to do research there. We will sorely miss Bart, both as our band leader and as a friend, and we wish him the best of luck in his new job. Bart will still be involved in Eve's Fall though, be it at a distance.

Because we don't want to continue Eve's Fall as a trio, and the name "the 3 J's" is already taken by another Dutch group, we're now also looking for an enthousiastic, talented and nice guitarist. More on this shortly, expect us to spam various musician's boards very soon! In the meantime, if you can sing, play guitar or maybe even both, do contact us!

Besides goodbyes, there's also good news though. We've been working hard on songs for the new Eve's Fall album. We're almost ready for recordings, and waiting for fresh creative input from new band members!

We'll keep you posted.

Cheers,
Johan, Jeroen and Josha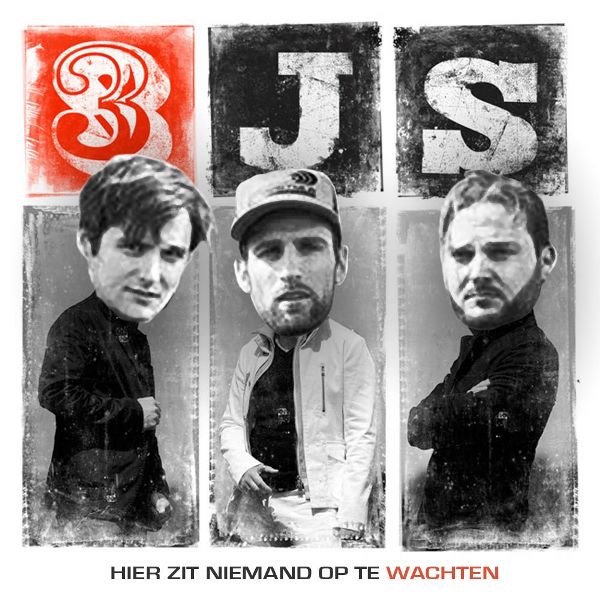 ---
---
Sunday 24 January 2016 15:46
Eve's Fall are looking for a frontwoman who is not afraid to stick out her tongue!
Who are we looking for? A woman who wants to get the most out of herself in terms of: singing, stage presence/performance and songwriting! As frontwoman we'd like to put you in the limelight!
What do we offer? A furnished rehearsal space/studio in Delft, motivated musicians with a professional attitude and most importantly: fun!

Our goal is to make popmusic louder! Influences are Halestorm, Paramore, Florence and the Machine, and Katy Perry.

In conclusion: do you want to rock the stages with a group of musicians that will drive you to your best? Don't hesitate to send us a message!

More information: www.evesfall.nl / www.facebook.com/evesfall
E-mail: info@evesfall.nl
---
---
News archive: < Prev - Next >

No confirmed upcoming gigs.




Website made by Bart Limburg, Nathalie van Vugt and Johan van Heusden.